Nature's Playground: De Pere Parks and Recreation
De Pere Park & Forestry Department Offices
925 S. Sixth St., De Pere 
(920) 339-4065
M-F – 7:30 a.m. – 4:00 p.m.
Community Center & Recreation Department Offices 
600 Grant St., De Pere 
(920) 339-4097
M-TH – 7:30 a.m. – 5:00 p.m.
F – 7:30 a.m. – 11:30 a.m.
Here are some of De Pere's Most Memorable Parks!
To learn about more great locations click the park title or please visit the link!
First opened in August 2011, De Pere's dog park is an excellent place for dogs of all sizes to socialize, explore, play and spend quality time with their owners. We hope you and your pets enjoy your visit to this beautiful, fenced-in facility, located at 1400 Biotech Way. Ready? Commence tail-wagging!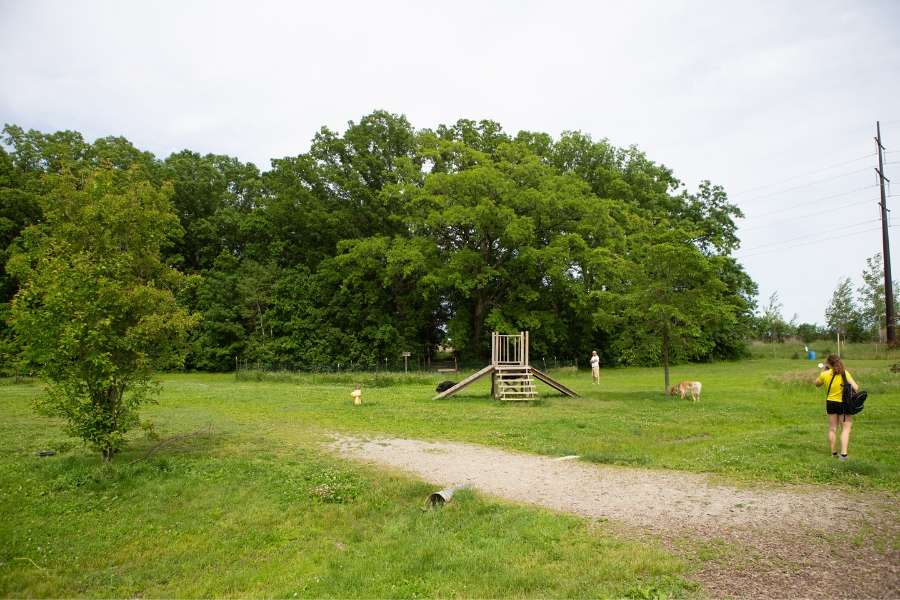 Whether it's an exhilarating chase of tennis balls and frisbees, a peaceful walk in the woods, or a playful day of climbing and navigating obstacles, there's something for every pooch at the De Pere Dog Park. Here's a look at some of the park's amenities:
Fenced-in space to roam
Large & large dog area
Agility and exercise equipment
De Pere Pools Open: June 10th - August 20th
Ready to make a splash? Come join the summer fun with our De Pere pools and aquatic offerings! There are hours of aquatic activities including swimming lessons, water fitness classes, water slides, diving boards, open and family swim times, youth night events and so much more!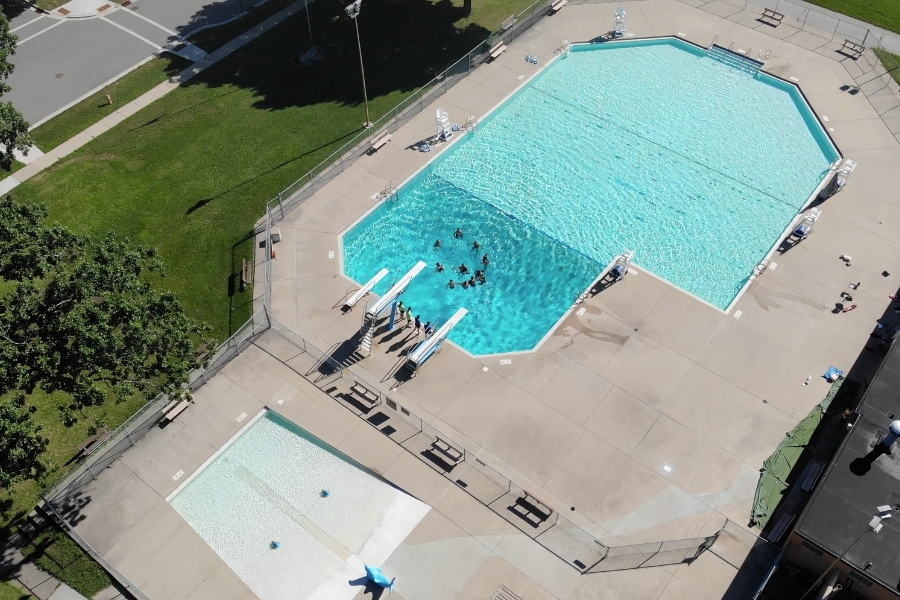 LEGION POOL 
1212 Charles St, De Pere, WI 54115
(920) 339-4069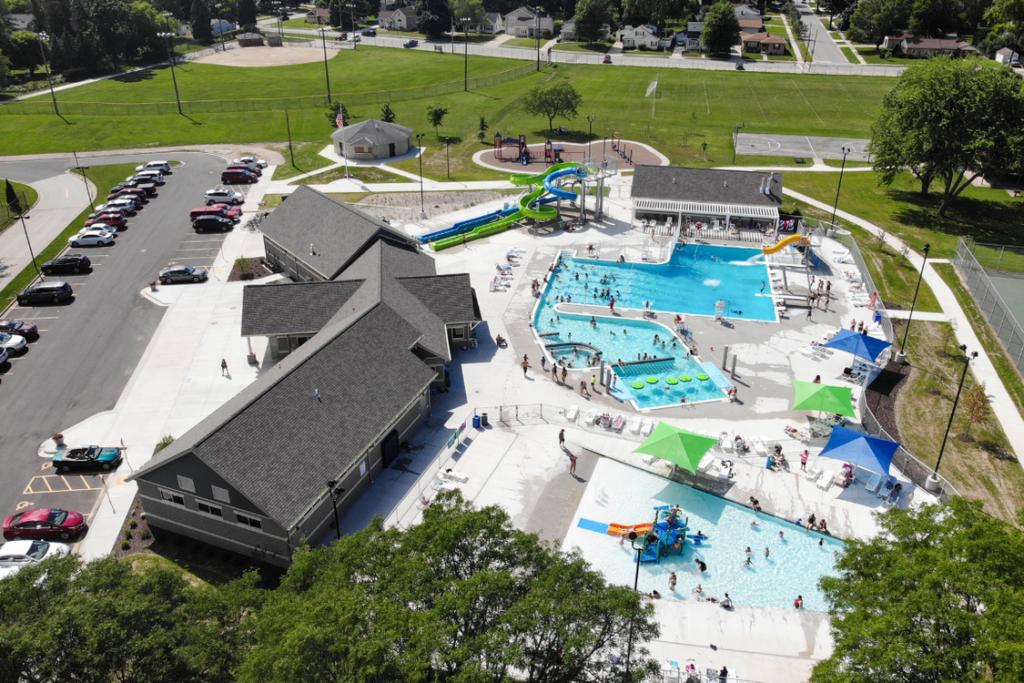 Thank You, City of De Pere!